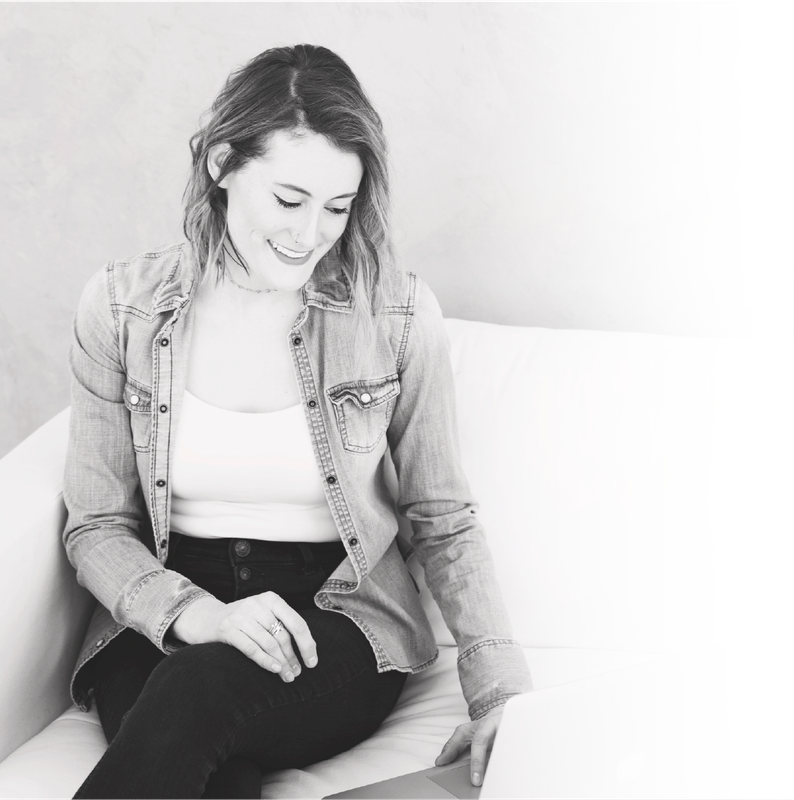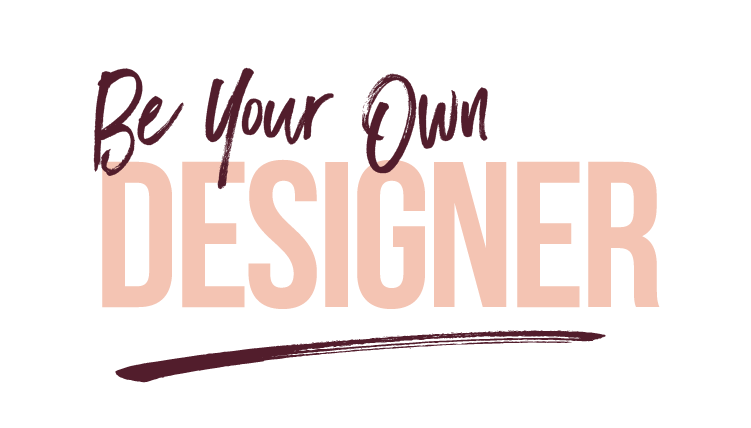 Learn how to become a graphic designer and create professional looking graphics in just 30 days!
You're an entrepreneur or aspiring designer, and you have SO MUCH brand envy from looking at your competition's website. But you're also frustrated because you have no idea how to create professional looking graphics like theirs. If you want to learn how to become a graphic designer — you've come to the right place!
The Only
ONLINE GRAPHIC DESIGN COURSE
You'll Need to Take!
Learning graphic design on your own can be crazy overwhelming. Where do I start? What program do I use? How do I make sure my graphics don't look cheap and DIY'd?

(For real, WHY are there so many buttons, tools and control panels?!)

Online graphic design courses can be scary, too, because how do you really know what you're getting?

If you've ever felt like this, I've got just what you're looking for – (and past students to prove it)!

Be Your Own Designer is a step-by-step course teaching you the basic skills and tools you need to know to design graphics for your blog, business, or future clients within my favorite design program, Adobe Illustrator. I use Adobe Illustrator to design literally everything for both mine and my clients' businesses.

It can be used to design everything from print products like business cards and brochures to web graphics like social media templates and banners. It's also the one program you should always use to design a logo.

But just like any Adobe program, Illustrator does have an overwhelming amount of tools. But don't worry because I'm here to cut the overwhelm! Just think of me as a graphic design superhero, here to save you from your own frustration. 😉

I've compiled a list of the tools and functions I use the most and will teach you how to use them too — holding your hand the whole way, of course!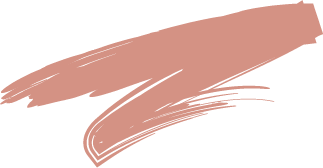 Each week after you've mastered a new set of tools, we'll put your new design skills to use to create a new graphic for your business. Double score — new skills and new graphics all at once?! Sign me up.

Be Your Own Designer is essentially a spark notes version of a semester at design school (with WAY less stress and WAY less tuition – although feel free to eat plenty of Ramen while we work to feel like you're getting the full college experience).

The course is separated into four different modules which will be released weekly so you can easily digest the new information a little bit at a time.
Here's what we'll work on in each module:

Goal:
Get a crash course in basic design principles, concepts and knowledge. This week alone will put you leaps and bounds ahead of untrained DIY designers.
Lessons:
Understand Adobe Illustrator as a program and how it differs from the other Adobe products (like Photoshop and InDesign)

Learn one of the most fundamental design concepts — Raster vs. Vector graphics — and guarantee your images will never be blurry or pixelated again!

How to optimize your graphics for Print vs. Web. Find out what you need to do differently when designing for print as opposed to designing for the web.

Learn the essential design principles that will seriously up level your eye for design (and therefore make your graphics look profesh)

Goal:
Design your own business cards in Illustrator.
Lessons:
Learn how to set up a new document for both print and web design projects

Build a solid foundation for maneuvering the workspace by learning the setup and layout

Learn to create basic shapes and lines, change colors and use the type tools

Add images to your design files and learn how to ensure they're high enough resolution for your project (never have a blurry image again!)

Goal:
Design your own social media or blog post template to create cohesive web graphics for your brand.
Lessons:
Learn how to crop images into any shape you want

Separate your work into layers to better organize your files

Add effects to your artwork like transparency and drop shadows

Learn what you should include in your social media graphics

Learn how to set up a template in Illustrator

Goal:
Create your own branded, custom icons using the pen tool.
Lessons:
How to use the pen tool (the BEST tool in all of Illustrator)

How to edit individual sections of shapes and lines

How to combine and subtract shapes from one another to create new shapes entirely

How to vectorize raster images (don't worry if you have no idea what this means yet, just know it's going to be SUPER useful).

Pre-Recorded Videos
These lessons will all be taught by pre-recorded videos that you'll have lifetime access to. This means you can re-watch or pause them as many times as you need in order to go at your own pace! It also means that if you're busy the week a module comes out, you can watch it the next week (or even after the course is over) without any hassle.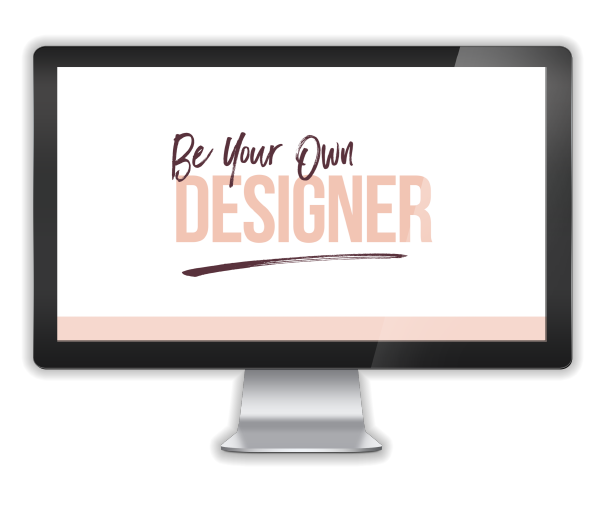 Downloadable Worksheets
The course will also come with tons of worksheets, cheat sheets and guides to serve as resources to reference while designing throughout the course — and after it's over. I want you to learn this program as easily as possible so I'm including everything you could possibly need to get there!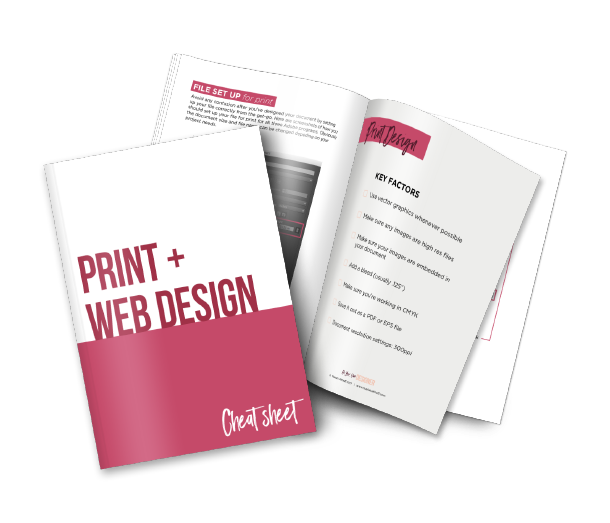 Course Facebook Group
And what good would an online graphic design course be without a group of friends to go along with it?! Asking questions and getting design feedback is going to be a huge part of this course, which can all be done in our exclusive Facebook group just for students enrolled in the course!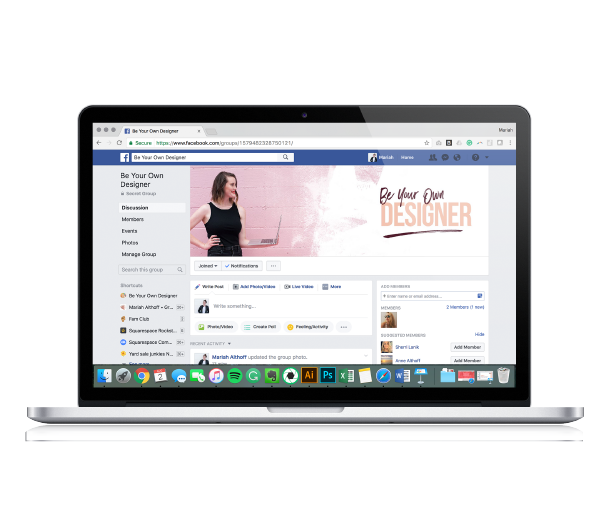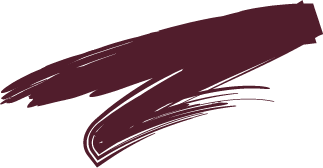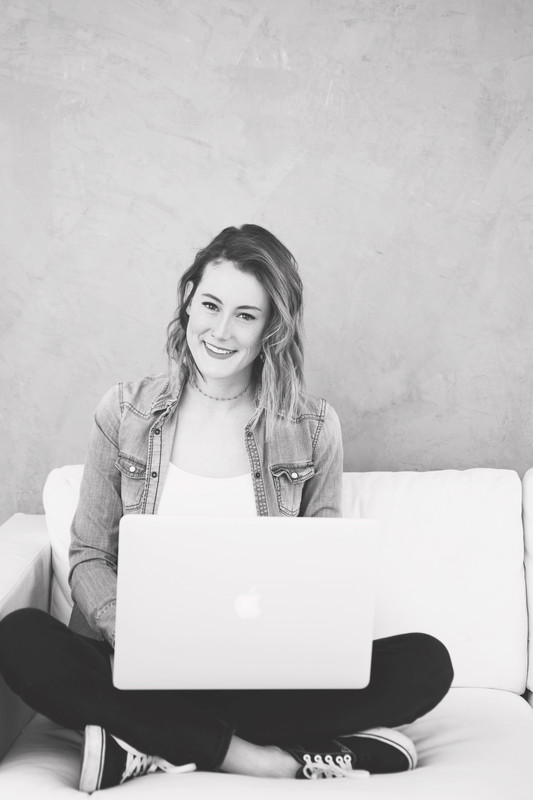 THIS COURSE IS PERFECT IF...

You're a blogger or business owner wanting to learn how to create your own graphics

You're a marketing manager or virtual assistant looking to add graphic design to your list of skill sets

You're an aspiring graphic designer yourself and want to learn the most fundamental program in the field

You're just really tired of trying to teach yourself design programs and are so annoyed by the limitations of free online tools
PLUS, for a limited time, I'm offering some sweet bonuses to hold your hand a little further into your design journey!

This training will teach you how to use a function in Illustrator that will speed up your design process and keep all of your branding materials in one spot, no matter what computer you're using! This has saved me TONS of time over the last few years and I know you'll find it useful too!

This bonus is for anyone with an online presence (so, everyone). Together we'll make social media banners (and make sure they're the correct size, not pixelated, and integrated for mobile and desktop view), as well as talk through designing your own infographics and a custom email signature.

In this bonus lesson, you'll learn how to design print products like letterheads, branded stationery and thank you notes, and how to setup and design a brochure. I design all of these things for my clients on the regular, so knowing how to design these will be super beneficial for you to learn too!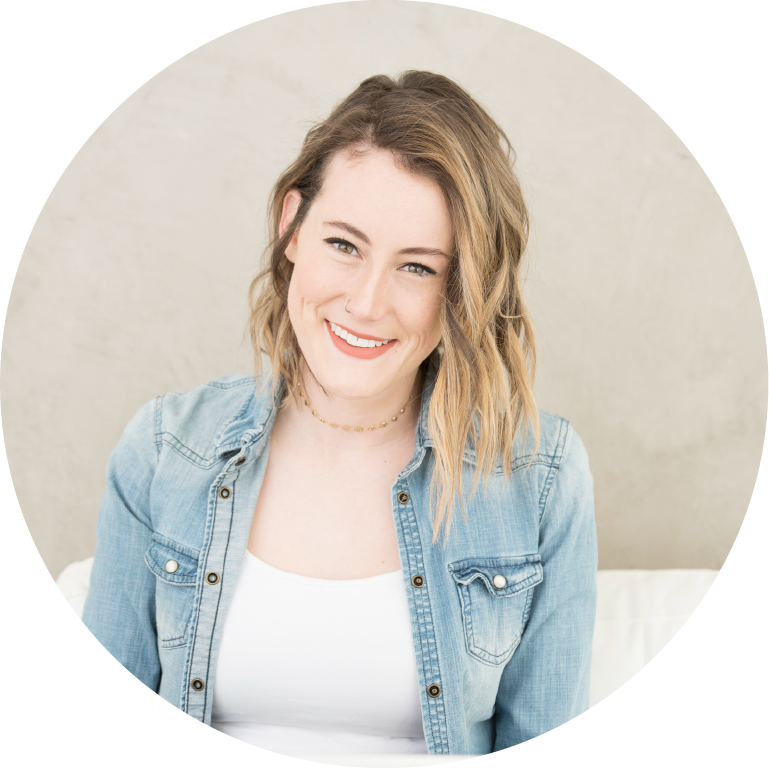 For those of you who don't know me, I'm Mariah and Illustrator is my JAM.
I've used it probably every day for the last seven years – in fact, I probably spend more time with it than my boyfriend. I'm a graphic designer and branding extraordinaire and although I work with some huge companies (by huge I mean Walmart), my real passion is working with small business owners, entrepreneurs, and bloggers. As a small business owner myself, I totally understand the need for being low budget and DIYing everything possible, especially when you're first starting out. I also totally understand wanting to learn new skills for yourself.

Although I went to school for graphic design, I also was thrown into a leadership role at a design firm almost immediately after college and had to learn a TON of things on my own. (Seriously, a degree is not nearly as practical as one would think it is. Go figure).

But it was from that experience that Be Your Own Designer became an idea. I realized I wanted to teach others what you actually needed to know in order to become a graphic designer. No need for the overwhelm or trying to piece together internet tutorials like I did. Instead, I want to go straight to the tools, skills, and functions you actually need to know in order to be successful and cut the rest of the BS out of the curriculum.

Essentially I'm taking my overpriced $80k degree in graphic design and giving you the cliff notes version of what you actually need to know to design like a pro.
Here's why this is the BEST online graphic design course around.
Once you've finished Be Your Own Designer you'll have the confidence and the skill set to design your own graphics without having to piece together random online tutorials or hiring the work out to someone else.
Here are a few of the main takeaways you'll leave with after this course:
An understanding of the basic design principles that only professional designers know.

Learn the rules and science behind graphic design that will make you stand out from your competition and amateur designers.

The ability to use all of the basic Illustrator tools proficiently in order to execute your own custom designs.

Walk away with finished designed graphics like business cards, custom icons, and social media templates.

Know how to properly set up and save a design file for both print and web graphics (this is actually SO important!).

Worksheets, guides and cheat sheets that you can save and reference any time as you continue to work towards becoming a graphic design wizard.

A Facebook community of other Be Your Own Designer students that you can share your designs with for feedback and opinions.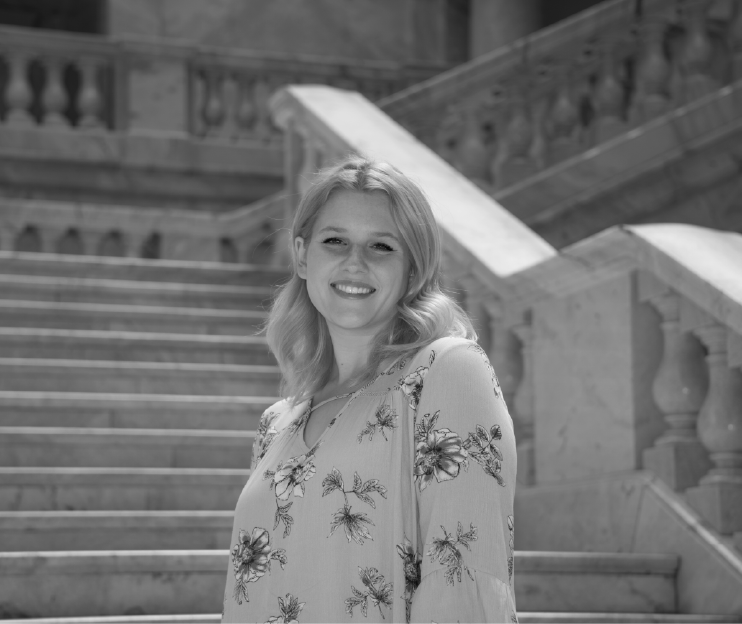 Whitney Nichols
---
"Since taking the course I feel much more confident using illustrator for all kinds of projects. The fear is gone! I was a little worried at first about how much I would learn for the price, but it was well worth it! I have so much confidence now."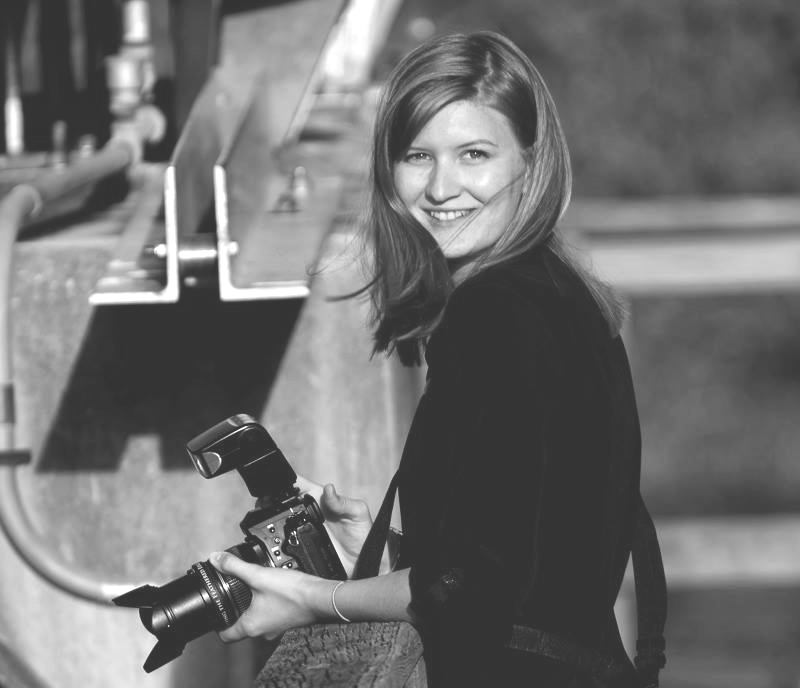 Kat Tryon
---
"Since taking this course, I feel like Adobe Illustrator is home to me now. I never ever imagined that I would feel comfortable in this program. That used to be my biggest issue! Now, I'm creating graphics fluidly and in the process of building my own brand and creating the business of my dreams!"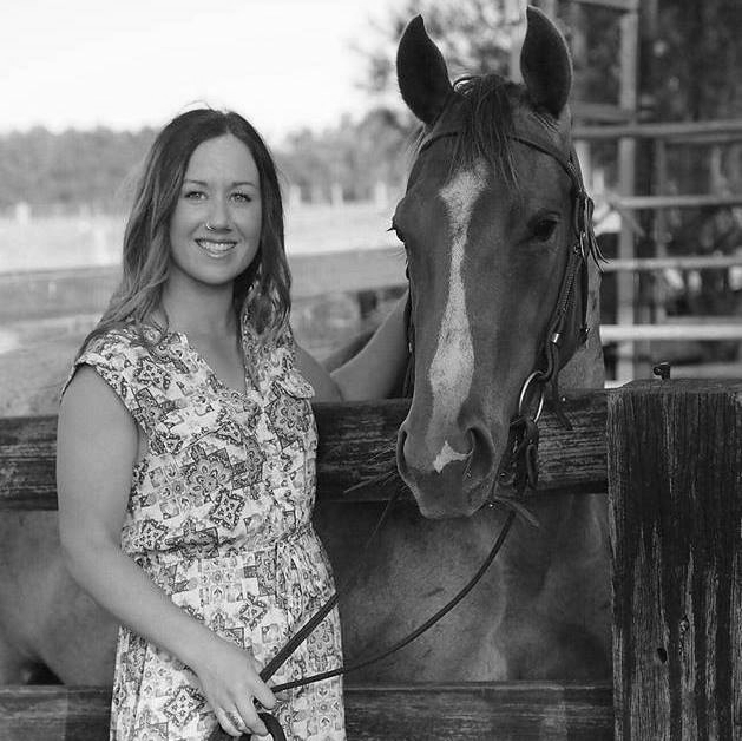 Grace Museth
---
"Finding Mariah has been such a help to me and my business! I am currently studying graphic design in school but it's still left me with so many unanswered questions. Mariah was fantastic from the start and I was so excited when she responded so quickly to my first email. She was so friendly and willing to help with any questions I had. Mariah's course content and videos are extremely informative while still maintaining ease of understanding. As a studying graphic designer starting out in small business I have struggled with the excess of courses on the market. I would not hesitate to recommend any of Mariah's courses, or to complete one again. Her professionalism and wealth of knowledge is second to none!"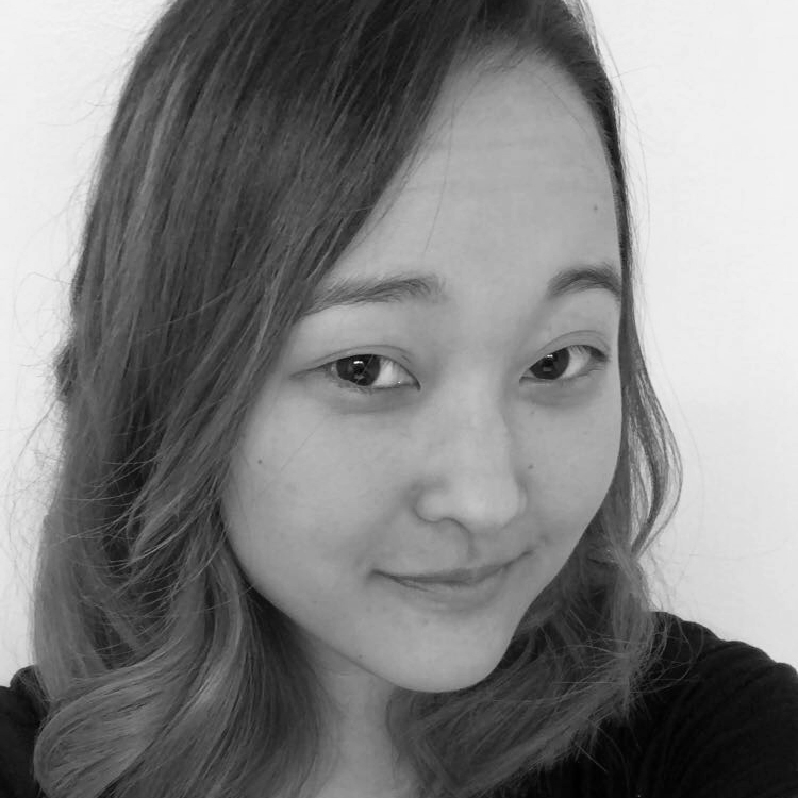 Naomi Ornstein
---
"This course is amazing, I learned way more about graphic design taking this course than I ever did when I was in school. Mariah explained everything in a way that's easy to understand if you're a beginner or have some experience! I had some experience, but I still learned new things in every lesson!"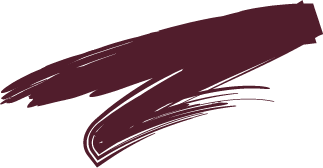 Frequently Asked Questions
The course starts on October first when the first module is released. Module 2 will be released that following Sunday, October 8th, Module 3 on October 15th, Module 4 on the 22nd, and the bonus modules on the 29th. Once each module is released, you'll have lifetime access to it!
After all four modules have been released you'll have lifetime access to the course (including future updates!). That means you can take a long as you need to complete the course and you can come back to it as many times as you need to while you continue to perfect your design skills.
Nope! You don't need to own it already but you will need to get a subscription to the software before you start the course. You can get a free month trial of Adobe Illustrator, though, so you won't even need to start paying for it until after the course is over! After the course, you can get Illustrator for as little as $20 a month AND you can get a free 1-month trial (which is also why I kept this course to only four weeks long – you don't even have to pay for the program until the course is over). Illustrator is only a few more dollars a month than Canva for Work and is still WAY cheaper than hiring a graphic designer (Ahem... $100/hr for a designer vs. paying for this course is kind of a no brainer).
Yes! You actually don't need to have any drawing talent because I'm going to teach you how to trace other images and how to combine existing shapes to create more complex graphics. No actual drawing skill required. 😃
That is completely up to you! Because you'll have lifetime access to the course, you can go as quickly or as slowly as you want. It is, however, set up for you to complete in four weeks with around 2-4 hours of course material and design projects each week.
Although I think you're going to kick major butt in this program and I'm certain you're going to love the course, I also completely understand that it may initially be a scary investment, so rest assured — I have a return policy.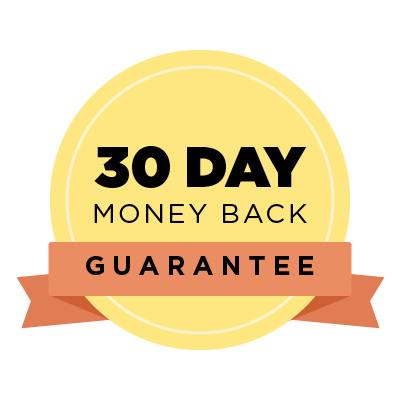 If for whatever reason you're not satisfied with the course material, you may request a refund within 30 days of the course release date (which ahem, is enough time to get through the entire course). All you have to do is email me in the first 30 days of the course, let me know why you're not satisfied with the program, and send proof that you've done work towards the course material. I value your feelings and our relationship more than a couple hundred bucks, so if you're not happy with the program, I'll issue a refund, no problem!
Copyright © Mariah Althoff | All Rights Reserved
Mariah Althoff and its logos are trademarks of Mariah Althoff | Legal & Privacy